Nursery Print Sets
Frame My Name offers a delightful selection of personalised name gifts, keepsakes and birthday banners featuring fun designs, ideal for creating a special atmosphere in any child's room.
Choose from our range of keepsakes and prints to make your little one's space truly unique.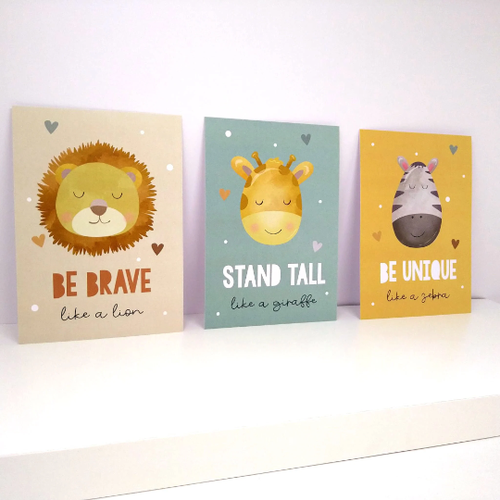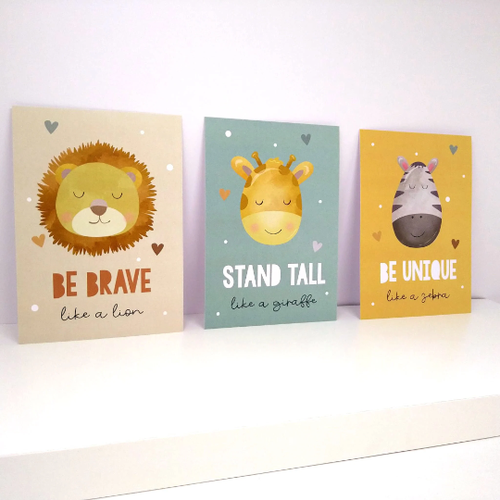 Our colourful jungle nursery wall art features a lion, giraffe and zebra in jungle colours with the quotes "Be Brave like a lion", "Stand Tall like a ...
View details