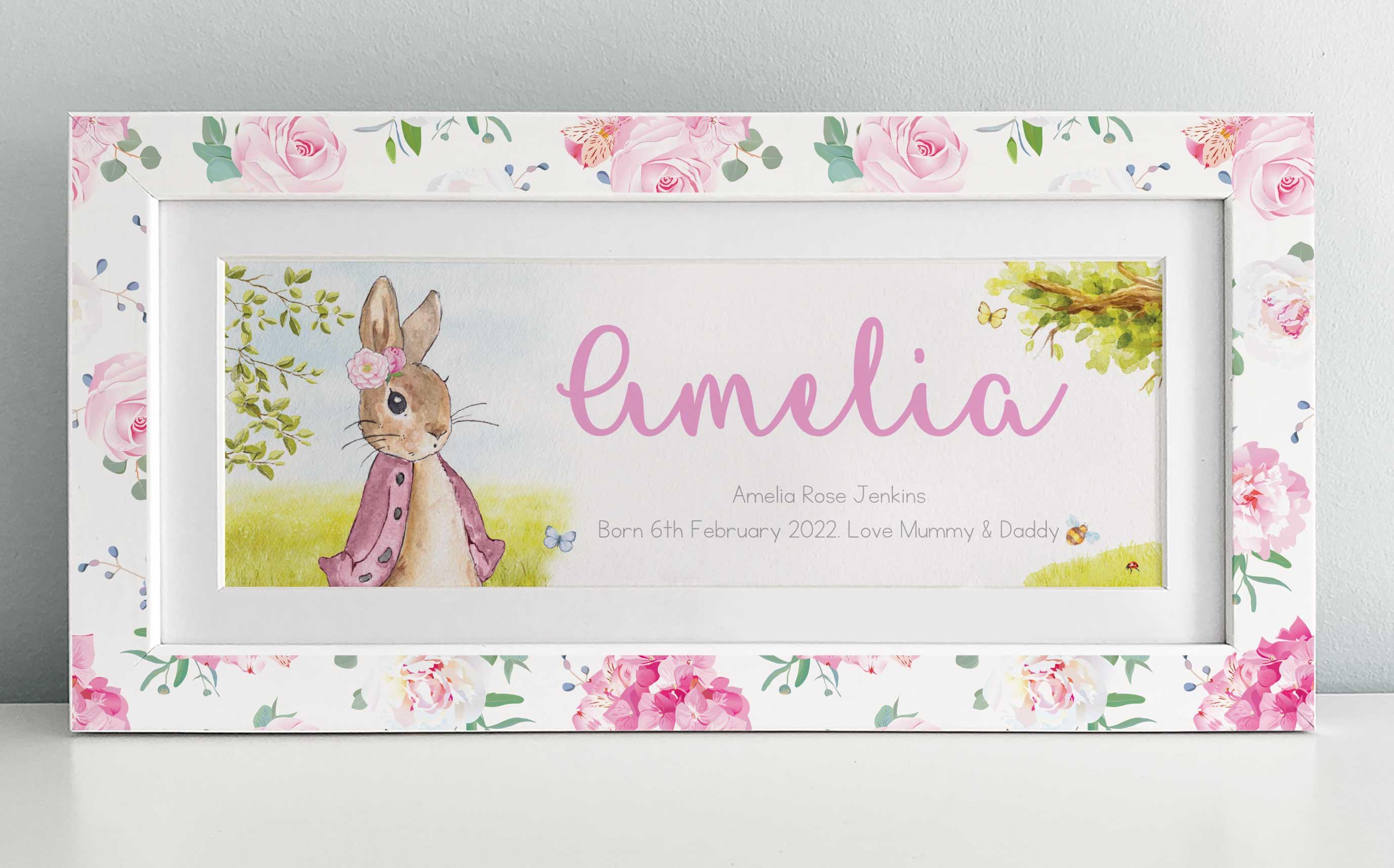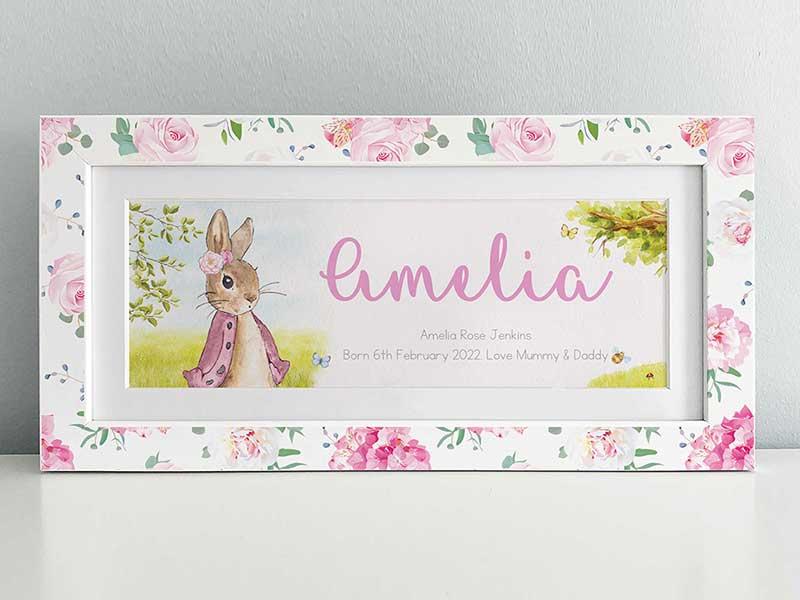 Browse By Category
Whether you're looking for the perfect keepsake gift or just looking for inspiration, check out our most popular products
This Weeks Bestsellers!
Take a look at our selection of this week's best-selling gifts and cards - all personalised for any name!
ABOUT FRAME MY NAME
Frame My Name was born after the birth of our baby daughter in 2004, simply because she provided the perfect inspiration! My wife fell in love with the idea of having something special with our little girl's name on the nursery wall and, unimpressed with the baby gifts available, decided to use my experience as a graphic designer to create a beautifully illustrated, framed name print.
My idea grew as fast as our daughter, as did our reputation and we have now been creating personalised frames and children's gifts for over 15 happy years, creating special keepsakes and memories to celebrate your own little ones. During this time, we have developed a varied range of high-quality designs whilst keeping our product costs low.
Our range includes party banners, name bunting, greetings cards, door signs, wooden letter blocks, memory keepsake boxes and more - they all make beautiful, unique gifts whether it's a nursery item for everyday use or the celebration of a precious milestone such as a christening gift.
Our designs are created in-house by our talented design team who spend hours creating each artistic theme. Our most popular designs include Little Elephants, Little Bears, Jungle Animals, Superheroes, Princesses, Fairies, Woodland Animals and more.
You can browse the full range of designs right here on our website.
Just ask any of our happy customers (and even happier babies) how much they love their baby name gifts and this is because no two personalised framed names and prints are the same!
Arriving fully detailed with the child's date of birth they can also include your own special message or favourite quote. Whether it's a present for a son or daughter, nephew or niece, granddaughter or grandson you can be sure that you are buying an original present from Frame My Name that is as unique as the child it is made for.