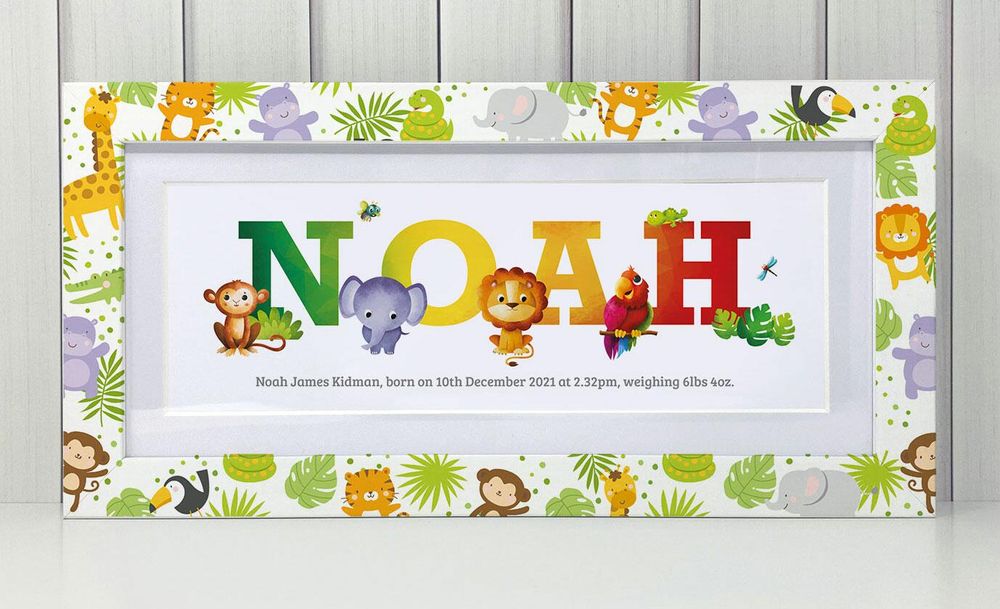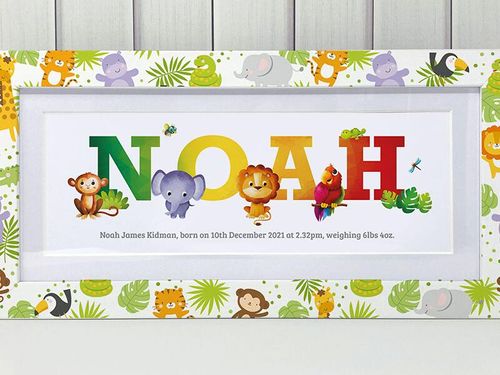 Framed Name Prints, Birthday Banners, Bedroom Door Signs
Cherish Every Moment with Unique Baby Name Frames and Nursery Name Prints – Discover Fab Designs for Your Little One's Space!
This Weeks Bestsellers - Name Frames, Name Prints, Keepsakes, Birthday Banners and more!!!
Take a look at our selection of this week's best-selling name frames, name prints, christening keepsakes and birthday banners - all personalised for any name!
Welcome to Frame My Name - Where Every Name Tells a Tale!
Your destination for unique baby name frames, nursery name prints, and personalised baby gifts. Explore our diverse collection, featuring party banners, name bunting, greetings cards, door signs, wooden letter blocks, memory keepsake boxes, and more. Each item transforms everyday moments into extraordinary memories, suitable for nursery decor and commemorating milestones like christenings.
Our in-house design team crafts enchanting themes such as Little Elephants, Little Bears, Jungle Animals, Superheroes, Princesses, Fairies, and Woodland Animals. Our personalised name frames and prints are one-of-a-kind, bearing the child's name, date of birth, and the option for a personalised message.
Whether for a son, daughter, nephew, niece, granddaughter, or grandson, Frame My Name offers original presents that capture the child's individuality. Our creations are brimming with love and imagination, ideal for special moments in your little one's life.
Explore our charming products:
Name Frames & Prints: Stunning additions to any child's room, these framed prints are perfect keepsakes capturing the essence of childhood.
Name Prints:Personalise your child's space with creative name prints, celebrating their uniqueness.
Birthday Banners & Photo Banners: Add flair to celebrations with customised banners featuring the birthday star's name and age.
Baby Keepsakes: Preserve early memories with adorable baby keepsakes, cherishing the precious moments of your child's life.