Celebrate Life's Blessing: Planning a Memorable Christening for Your New Baby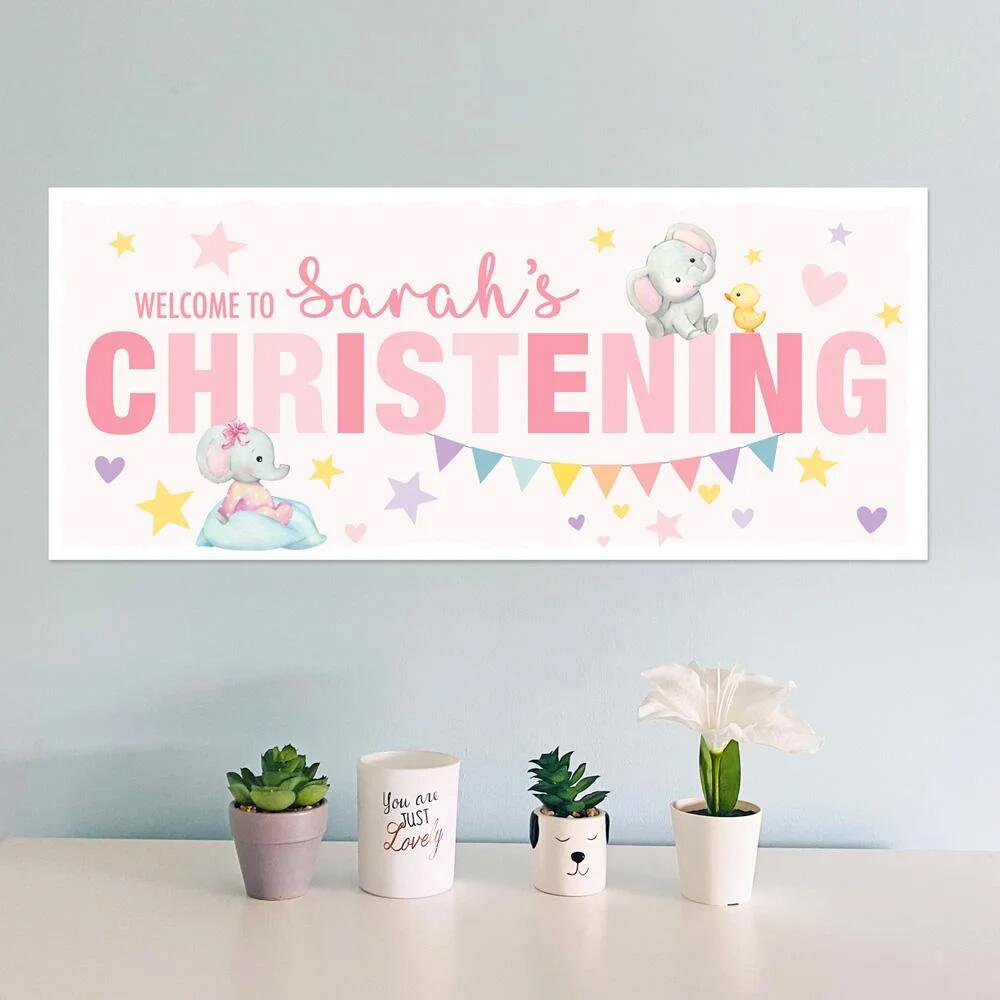 Welcoming a new baby into the world is a joyous occasion, and a christening is a beautiful way to celebrate their presence in your life. Whether you're a parent, godparent, or close family member, planning a christening is a significant task. To ensure that this event is memorable and meaningful, we've compiled a list of essential steps to guide you through the planning process.
What to Do: A Step-by-Step Guide to Planning a Christening
Select a Date: Choose a convenient date for the christening ceremony. Consider scheduling it within the first few months after your baby's birth, but remember that some families prefer to wait until the child is older. Check with your place of worship or officiant for availability.
Choose a Venue: Decide where the christening will take place. Common options include churches, chapels, or even outdoor settings. Make sure the venue aligns with your beliefs and accommodates your guest list.
Pick a Godparent: Select a trusted and responsible individual to be the godparent. This person will play a vital role in your child's spiritual upbringing, so choose someone who shares your values and is willing to take on this commitment.
Invite Guests: Prepare a guest list and send out invitations. Ensure that your invitations include all the necessary details, such as the date, time, location, and any specific dress code or gift preferences.
Plan the Ceremony: Collaborate with the officiant or religious leader to outline the christening ceremony. Discuss readings, prayers, and any special rituals you'd like to include. Customize the ceremony to reflect your beliefs and values.
Decorate and Arrange: Decorate the venue with a Christening theme in mind. Consider flowers, candles, and banners to create a warm and inviting atmosphere. Arrange seating for guests and ensure there's a designated space for the ceremony.
Select a Reception Venue: If you plan to host a reception, choose a venue and caterer, and plan a menu suitable for your guests. Make arrangements for any necessary entertainment or activities for children.
Dress the Baby: Select an appropriate christening outfit for your baby. Traditional white gowns or suits are common choices. Don't forget accessories like bonnets, shoes, and blankets.
Prepare Favors: Consider providing guests with christening favors, such as small keepsakes or religious tokens, to commemorate the event.
Capture the Moments: Arrange for a professional photographer or videographer to document the christening. These photos and videos will be cherished memories for years to come.
Thank You Cards: After the christening, send personalized thank-you cards to express your gratitude to all those who attended and offered their best wishes and gifts.
Summary:
Planning a christening for your new baby is a special way to celebrate their arrival and spiritual journey. By carefully considering each step, from selecting a date and venue to inviting guests and customizing the ceremony, you can create a meaningful and memorable event that both you and your child will treasure for a lifetime. Remember to keep the focus on the significance of the occasion and the love and blessings surrounding your baby's life.
Frame My Name Personalised Christening Gifts
Celebrate the joyous occasion of a child's christening with our exquisite personalised gifts for boys and girls. Our handcrafted christening gift selection includes charming keepsakes, elegant cross pendants, and custom name plaques. Crafted with love and care, these gifts add a personal touch to the blessed day. Create lasting memories and make this moment even more special with our unique, thoughtful baby christening presents.